You won't find an outfitter more dedicated to the success of your wingshooting experience!
Frederick & Rhonda Moody strive for excellence in customer service and will customize your adventure to fit your every need. The Sawbriar is a meticulously developed property specifically designed with the wingshooter in mind. Our shared love for the covey rise, rooster cackle, and point of a classy bird dog consistently guides our single minded efforts to develop and maintain a world class sporting destination. From the personal service and attention to detail of our dedicated staff, to the world class dog work of our well-bred pointing dogs and retrievers and our intensive habitat management practices, The Sawbriar is unequalled in the Mid-South when it comes to a world class wingshooting experience.
Our Management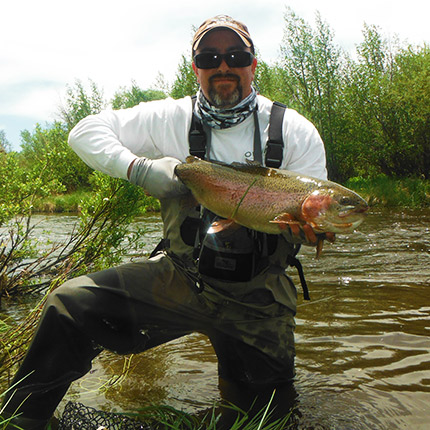 Fred Moody
Frederick Moody grew up in Allardt, TN and holds a MS in Biology from Tennessee Tech and a DVM from University of Tennessee. After practicing in a highly progressive mixed animal veterinary hospital for 10 years, the family business required his attention. This move allowed him to return home and develop a land acquisition into an unsurpassed wingshooting destination. His love for the outdoors, diverse educational background, and practical experience uniquely qualifies him to manage properties for wildlife and fisheries, as well as practice veterinary medicine.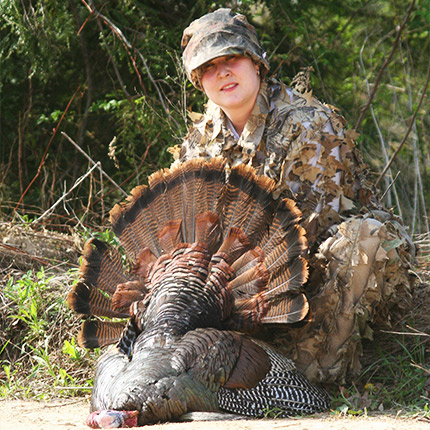 Rhonda Moody
Rhonda Wright Moody hails from nearby Oneida, TN. After attending the University of Tennessee and Tennessee Tech, she received a BS in Business Administration. In addition to her rigorous schedule in the insurance industry, Rhonda also wears many hats at The Sawbriar. From the scheduler, to the menu planner (and often chef), to the occasional photographer, her versatility is endless. She completed the Basic Handler's Course under Mike Stewart at Wildrose Kennels to give herself another title – puppy trainer. Her nurturing touch is the critical foundation for advanced training. Rhonda is definitely the backbone of The Sawbriar.
Our Guides
Your guides at The Sawbriar are some of the best in the country. All bring a wealth of experience and professionalism to the field. Their passion is enjoying in the outdoors and we love them all. We hope you do too!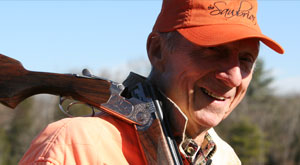 Raymond Boles
A truly remarkable man. He grew up in Fentress County on a farm that is now at the bottom of Dale Hollow Lake and served his country in World War II. After completing his service, he worked for General Motors. He has always loved bird hunting. While living in Ohio, he hunted ruffed grouse on weekends and, upon moving back to Tennessee, resumed by hunting quail with a passion. Raymond was a long time guide for our dear friend, the late Royal Tompkins and now is the most experienced guide around at the ripe age of 90 on February 14, 2016.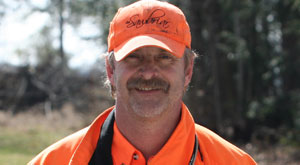 Sidney Hall
Sid is an extraordinarily passionate and dedicated bird hunter. He loves English Setters, English Pointers, and Labrador Retrievers. He has always lived in Clarkrange, TN, near The Sawbriar and loves to hunt quail, ruffed grouse and pheasants. He usually takes an annual trip to the North Country for grouse and pheasant. He has two college-aged sons, Dylan and Denver.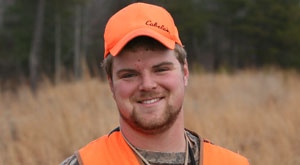 Dylan Hall
Dylan is a recent History graduate from Tennessee Tech. He is the son of Sid and grew up hunting everything that moves, especially birds, with his dad. His experience with dog handling and guiding are very advanced for his age. His youth and exuberance will provide our customers with a very fulfilling day afield.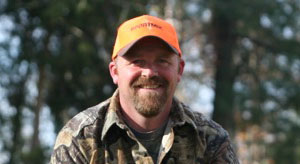 Gerald Rains
Gerald is a lifelong friend of Fred. A very dedicated outdoorsman and highly skilled dog trainer, Gerald is often the guy that has the dogs ready for the fields. Fred and Gerald hunt and train dogs together on a weekly basis. Gerald is the primary guide on weekdays as he spends his weekends chasing around his two young children, Hunter and Hannah. Gerald's friendly personality and dedication to your hunt is unparalleled.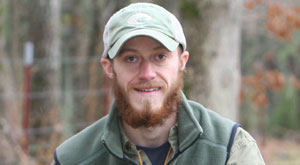 Zach Cook
Zach is quickly becoming one of our most exuberant guides. He lives for deer hunting, squirrel and coon hunting, and now bird hunting. He has been handling dogs for many years and has searched out essentially all the hills and hollers of Fentress County. Zach is a fiber optic linesman by day, coon hunter at night, and bird hunting guide on weekends. He and his fiancée Jessica King plan to marry in 2014 – congratulations to them both!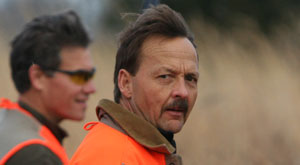 Ronnie Eldridge
Ronnie hails from Cookeville, TN and is a well-known dog trainer in the Upper Cumberland region. Ronnie is a very dedicated wingshooter and has some of the most well trained pointers in the area. When available, Ronnie guides at The Sawbriar and we are lucky to have him assist us. He travels to various locations each year for pheasant hunting, Iowa being his favorite. His vast experience and highly trained dogs make everyone's hunt a day afield to remember.
Denver Hall
Dylan's brother, Sid's son, scholarship football player at Cumberland University in Lebanon, TN and occasional guide when available. His current days afield may be limited because of his busy schedule but his experience is way beyond his years. He has a very relaxed and friendly demeanor with our clientele. Denver can often be found behind the scenes at The Sawbriar aiding in the many chores of the wingshooting lodge.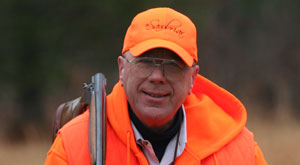 John White
Dr. John White is a writer, historian, and filmmaker who grew up bird hunting with his dad in Maury County, Tennessee. Among his projects are a film about Fentress County native, Sergeant Alvin C. York, and a novel, No Kin to Elvis, written under his pen name, Budd Harbis. He has been an English Setter man exclusively until recently discovering a great Irish Setter gun dog line he now hunts beside his English dog.

Our Assistants
Our Assistants at The Sawbriar are some of the best in the country. All bring a wealth of experience and professionalism to the field. Their passion is enjoying in the outdoors and we love them all. We hope you do too!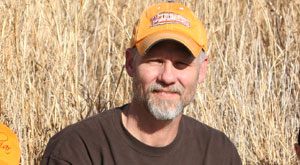 Buck
Buck Barger is the rock of The Sawbriar. He handles the day to day, especially hunt day, operations. Clients quickly learn that he provides great customer service. From bringing you drinks and extra shells in the field, to trading out dogs for the guides and serving your meals, Buck is the man. He and his wife Vicky have two sons, Conner and Dalton.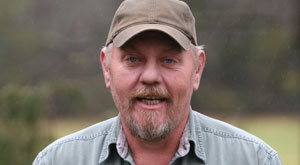 Jack
Jack Rosenbaum is a native of Fentress County. He grew up in what is now the Big South Fork National River & Recreation Area. Jack lives on The Sawbriar property and tends to all the farm animals and summer time land management needs. He loves the outdoors and hunting. Jack and his wonderful wife Debbie help keep the lodge and guest rooms clean as a whistle!

Our Dogs
Our kennel houses a wide range of well-trained bird dogs. We have English Pointers for their superior nose & drive, British labs for their excellent retrieving skills and numerous varieties in between.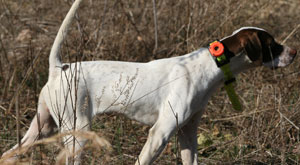 Hugo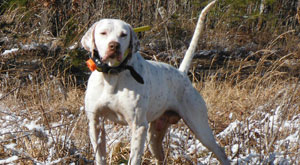 Zip
Rest in Peace Zip; 2009 – 2016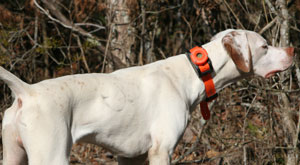 Si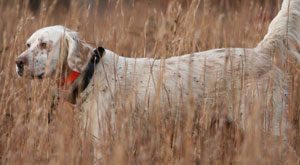 Claude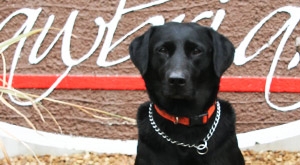 Bull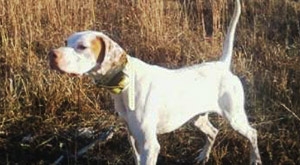 Buster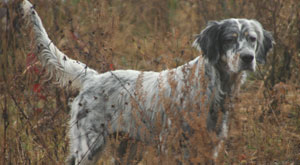 Abigail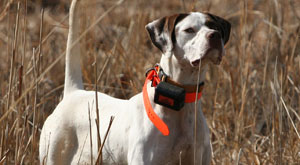 Jody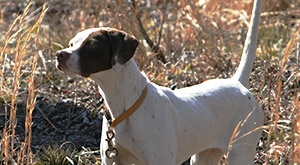 Babe